Build an event registration form for your website
Planning an event gets a lot easier when you know who is attending. Before you host your next business or organization event, create a form to capture who is planning to attend. You can host your next event capture page right on your website, there is no need to use a third party tool.
To do this, choose <build a form> from the <admin> menu. You will need to choose your form type.
There are two types of form:
A custom form type is used if you have a web development team. In this instance you are supplied with a short code which is then placed within the body of your site's HTML. A custom form cannot be edited once saved.
A template form type is used if you wish to easily create an event page without the help of a web development team. When you select template, you are given many options, such as form colour, custom fields, location map, images and an option to add your own logo. The template version will use this to build a web page for you.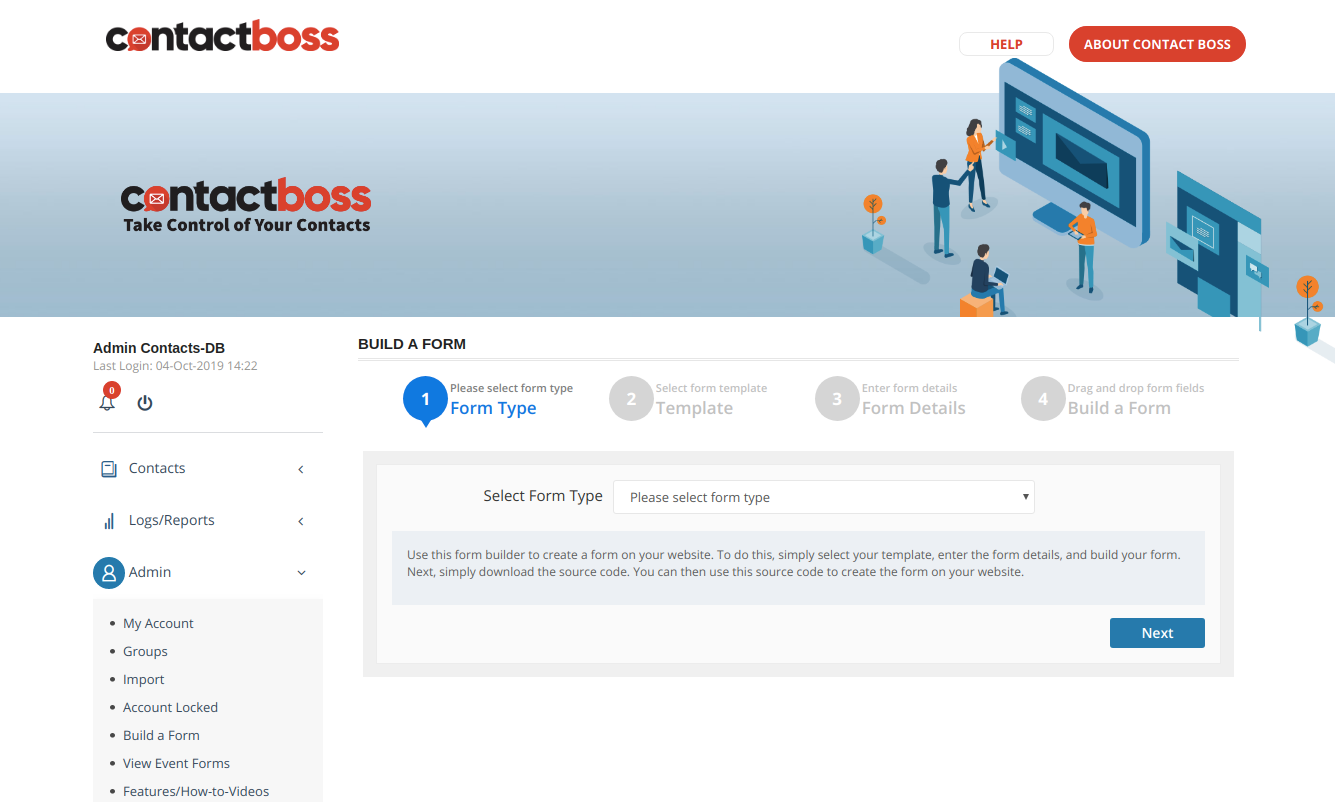 Regardless of which option you choose to create your form, the next step you will take will be to choose your form template, simply by clicking on it.
Next, you will enter in your form details:
Title
Email, phone
Maximum number of guests
Redirect URL (directs the user to a page once registration is complete)
Location URL or Iframe Code (location on Google Maps)
Logo, image and description
Finally, use the form builder to build out the form, collecting the information you need, and <save>.
If you are creating a template form, an html file will be downloaded for your use. You can implement this as a new page on your website that is linked from your home page.
If you are creating a custom form, you can simply give your source code to your web developer for implementation of a new page on your website.
To check on the status of your event's registrations, log back into Contact Boss, and select <view event forms>, select the event you wish to view, and your RSVPs will be collected for you to see.
Track who attended your event by opening your event in <view event forms>, select the checkbox and click <status update> Your event registrations will be kept within your contact database for future use.
* Be sure to follow all regulations on data capture, collection and usage.