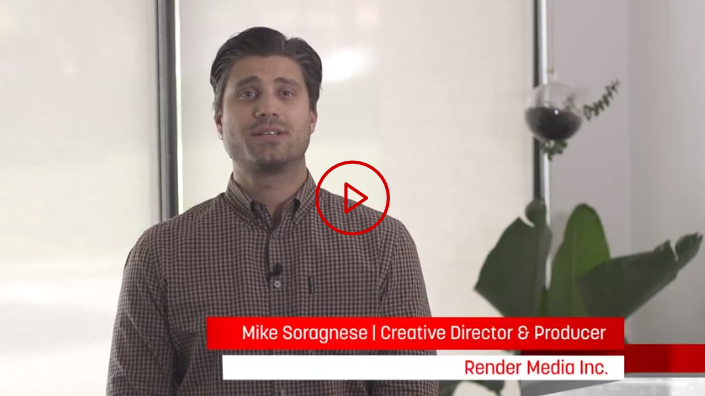 What Our Clients Say:

Since using Contact Boss, my business growth has increased. By allowing us to better organize years and years on contacts, we now have monitored access to prospects, leads, and clients, which has allowed us to hire sales professionals to increase our revenue. Not to mention, I have personally been able to track our scattered company contacts in a precise manner allowing me to stay in touch with our valued customers, allowing me to service them better, and do more business.
Mike Soragnese,Creative Director, Render Media Inc.
Ontario, Canada

Contact Boss has been instrumental in managing our Atlantic Mergers & Acquisitions lead pipeline, bringing all of our leads and contacts together and accessible in one place. We are able to track valuable data about our contacts which promotes greater reach and efficiency when we go to market with a new business listing. The M&A space has become increasingly complex as more and more business owners choose to exit, fueling a diverse and growing buyer market. Contact Boss allows us to capture information from buyers which can be retrieved (using its unique smart-searching functionality) several months down the road, assisting us to identify market opportunities for our clients. This has translated into more value for our clients.
Gerry Lanigan,Director - BDO Canada Transaction Advisory Services, Inc.
Charlottetown, Prince Edward Island, Canada
The Greater Charlottetown Area Chamber of Commerce established the Prince Edward Island Connectors/Network program with an aim to support businesses owned and operated by immigrants to the province. Our team of eight works to connect new Islanders and recent graduates to business and community leaders, so our contact list is one of our most important tools. We were very pleased to find that Contact Boss could offer PEI Connectors a customized version of the CRM software to help us collect and track our connections in a way specific to our needs. We also find that their customer service is fantastic, with speedy response time and an excellent understanding of the unique requirements of PEI Connectors/Network.
Nicole Bellefleur,Program Director: PEI Connectors & PEI Network, Greater Charlottetown Area Chamber of Commerce
Charlottetown, Prince Edward Island, Canada

Contact Boss is a well designed contact management system with a user-friendly interface and unique security, audit and reporting features not commonly found in CM applications. Absolutely worth a test drive!
Rory Francis,Executive Director
PEI BioAlliance, Charlottetown, PEI, Canada

Contact Boss is an exciting new way to compile, shape and access the information you need to be more effective in your company or organization. It is a great pleasure to commend the Contact boss product. It is a fast and easy way to keep track of so much information that is important to the parish and searching for contacts has never been easier
Rev. Fr. David Garrett,Rector
Saint Peter's Cathedral, Charlottetown, PEI, Canada

As a business that is focused on helping people buy or sell businesses, our contact list is invaluable. Confederation M&A depends on an accurate, detailed and current database to ensure the best service to our clients. We chose Contact Boss as the most effective software for us because it had all the functions we required, it was simple to use and we found it to be great value for money. With Contact Boss, we are able to efficiently manage our relationships and track the particular needs of all our prospects and clients.
Jeff Mackenzie,Partner
Charlottetown, Prince Edward Island, Canada

Contact Boss is a powerful yet affordable database that can help organizations better manage their contacts. This software would certainly benefit any sales team.
Keith MacLean,ReMax
PEI, Canada